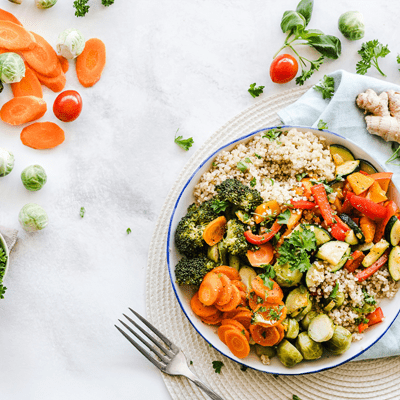 If you enjoy eating healthy, are curious about the nutritional contents of various edibles and believe in encouraging people to lead a healthier lifestyle through food, then you can make the perfect dietitian. A dietitian is driven by their need to help people lead healthier lives and more than often live active and hectic lifestyles that are both challenging and exciting.

To become a dietitian, first and foremost, you need to get a degree that authenticates your position and shows that your knowledge is reliable. As a dietitian it will be your duty to plan meals for your client, promote healthy living, help people understand the importance of nutrition and even treat certain medical conditions through diet.

Dietitians can choose to work with organizations or independently, depending on the way they wish to operate. A dietitian can promote nutrition in schools, restaurants, gyms etc by planning menus and meals and advice their clients on the right things to eat and when to eat them. With the increasing tendency of people to opt for junk and fast food, dietitians have a very important role to play as healthy living has become nearly an impossible dream to chase. Obesity, health issues, excessive intake of unhealthy food and weak immune system are side effects of a harmful lifestyle that does not place much importance on nutrition.
Some important ingredients of food are as below:
Carbohydrates - Carbohydrates include the common sugar, sucrose (table sugar), a disaccharide, and such simple sugars as glucose and fructose (from fruit), and starches from sources such as cereal flour, rice, arrowroot and potato.
Fats - Types of fat include vegetable oils, animal products such as butter and lard, as well as fats from grains, including maize and flax oils. Fats are used in a number of ways in cooking and baking.
Proteins - Edible animal material, including muscle, offal, milk, eggs and egg whites, contains substantial amounts of protein. Almost all vegetable matter (in particular legumes and seeds) also includes proteins, although generally in smaller amounts.
Water - Cooking often involves water and water-based liquids. These can be added in order to immerse the substances being cooked (this is typically done with water, stock or wine). Alternatively, the foods themselves can release water. A favorite method of adding flavor to dishes is to save the liquid for use in other recipes.
Vitamins and minerals - Vitamins and minerals are required for normal metabolism but which the body cannot manufacture itself and which must therefore come from external sources. Vitamins come from several sources including fresh fruit and vegetables (Vitamin C), carrots, liver (Vitamin A), cereal bran, bread, liver (B vitamins), fish liver oil (Vitamin D) and fresh green vegetables (Vitamin K). Many minerals are also essential in small quantities including iron, calcium, magnesium, sodium chloride and sulfur; and in very small quantities copper, zinc and selenium.
Dietitians can be clinical dietitians, community dietitians, food service and pediatric dietitians, research dietitians etc. These are mainly specializations that a dietitian can opt for at their post graduation levels to restrict their work to a certain field.

Hobbylancer and You

At Hobbylancer, connect with expert dietitians and have your queries answered to in forums. Find a professional and have him/her plan your diet or invite them to events to increase awareness and promote healthy living in communities. Know what are the steps to becoming a dietitian and the career prospects for the same. Most importantly, reach out to an individual and help him opt for a healthier lifestyle at Hobbylancer.