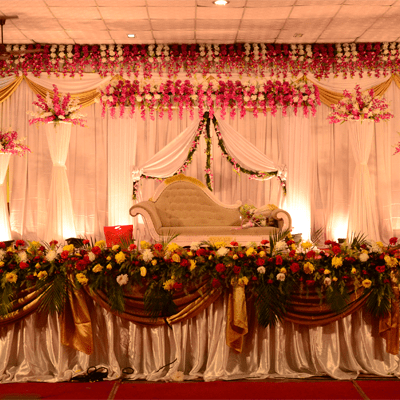 Decorators are hobbyists who have an eye for enhancing the surroundings and turning simple things extraordinary. It is the science of upgrading the looks (internal or external) for any place, like buildings to make it more attractive. There can be many type of decorators -
1. Interior decorators - are the people who plans enhancement or beautification of any interior lace - like house, office, hotels, etc. The important parts of Interior Decoration include conceptualization, planning for proper utilization of space, research, inspection, designing, painting, manage construction, and design execution.
2. Event Organisers - are the people who plans to uplift the outlook and surroundings of any event using floyers, statues, structures, lights. It includes management of personal or corporate events. Weddings, festivals, corporate events, birthday parties, concerts are some of various options available.
Even bigger events like olympics, world cups, award shows require talented people for both interior decorators and event managers. It is important to study the brand, identify target audience, planning and coordinating various aspects before event launch. The event manager is the skilled person who is responsible for planning and realizing the event. He/she is the point of contact for the hosts, all suppliers, staffs and much more.
At Hobbylancer, you can hire an interior designer to remodel your home or to make changes in the furniture placements to make more space. You do not need a degree to decorate your home or office. You need an eye. If you have decorated your home, office and have received appreciations, then you are into this hobby already. Share your lovely experiences with us.