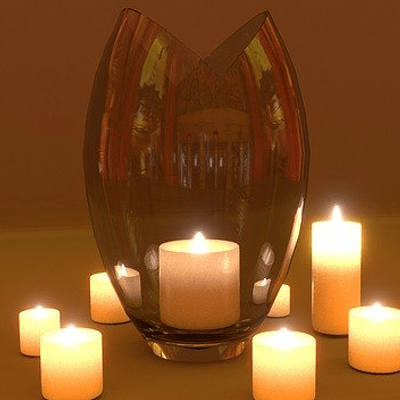 Candle Making is a creative hobby of making a variety of candles in different shapes and structures and using various colors. People making candles are popularly known as chandlers. A candle is a type of solid substance made of wax that provides lights as it burns. Tallow is sometimes used in place of wax to make candles. We all know that before the advent of electricity, candles were used for lighting in every home. But with the advancement of technology, the use of candles has not disappeared. Rather gradually it has become popular as a decorative item. Candles are used for various purposes like to decorate a birthday cake, religious purposes, for various occasions (Buddhist rituals, Christmas, Diwali, etc), candlelight dinner, creating a romantic ambiance, for emergency lighting, etc.
Candles are usually shaped like cylinders or pillars, but nowadays there are also different shapes of candles available such as square, heart, pyramid, star, oval, etc. Candles come in a variety of sizes and colors as well as shapes.
There are also a variety of candle holders that have been made to hold candles. They are made with a variety of materials such as metal, glass, silver, ceramic, mirror, wood, iron, copper, etc. Candleholders can be used to make a candle stand anywhere, or to hang it anywhere. Candle stands are also used to enhance the beauty of the candle.
Various types of candles are now being made all over the world. We used to know that lighting a candle would produce smoke. But now there are many types of candles that do not produce any smoke. There are also some candles that burn and give off a variety of fragrances. Some types of candles are Taper Candles (last for about 9-10 hours), Tea Light Candles, Container Candles (nonflammable), Birthday Candles, Gel Candles, Pillar Candles (smokeless), Floating Candles (lightweight), Glass Candles, Votive Candles, Liquid Candles (mainly used in food services), Cartridge Candles (for emergency purpose) and so on.
At HobbyLancer, you will come across various talented hobbyists who will create so many things out of creativity. If you are a creator/ candle manufacturers, share your masterpieces/sell candles on Hobbylancer for the world to appreciate.