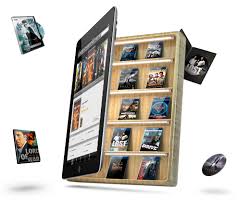 Movie memorabilia are collectibles related to cinema. Such collectibles may include posters, photographs, costumes, props, figures and automobiles, press kits and books, scripts, storyboards, merchandise, lobby cards, programs, autographs, promotional items etc. Movie memorabilia was always popular but the hobby has emerged into a big business in recent years post 1970 when MGM studios successfully auctioned off a variety of costumes, film props and other possessions as old as the 1920s in what is considered one of the biggest movie merchandise auctions in recent times.

Another memorable auction is the Debbie Reynold's auction of 2011 where Marilyn Monroe's subway dress sold for a record breaking 4.6 million dollars. Other items in the auction include one of Chaplin's bowler hats, the ruby red slippers from The Wizard of Oz, Hepburn's Ascot dress and hat from My Fair Lady and Heston's tunic, robe and accessories from Ben-Hur.

Collecting movie memorabilia is an expensive hobby, however, one can stick to memorabilia that is less expensive. When collecting posters it is important to keep in mind that original posters are more valuable than later reprints. Pictures taken while shooting and publicity, stills of actors etc are also highly popular and sought after and fetch even better value if autographed. Costumes are the most valued and expensive film memorabilia and can cost millions of dollars. Collectors from all around the world shelve a lot of money to get hold of famous vintage costumes. One of the finest examples is Marilyn Monroe's subway dress mentioned before which fetched a record 4.6 million dollars.

Props used in movies are another valuable addition to a movie collector's assemblage. While original props used in movies are relatively expensive, one can always shelve lesser dollars on spin-off merchandise and replicas.

Film scripts can also cost serious money but drafts cost much less. Ofcourse, it depends on the movie itself. Original storyboards too cost less and can be added to collections.

Other collectibles include promotional items like T-shirts, mugs, fridge magnets, coasters, bags and glasses etc. But the investment return on such items is very less compared to the above.

Care and maintenance must go into preserving film memorabilia as they are prone to damage. Store your collectibles in damp free environment or in pH neutral bags. Keep the lights off or dimmed at all times.

Amateurs who are new to collecting should make sure that the collectibles in their collection are worth the effort and money. If you want to restrict your collection to certain items in particular, be clear as to what you are willing to invest in. Start with things you like and that interest you and grow your collection from there. Research the items well before you purchase them and follow their auction history closely if possible.

Hobbylancer and You

At Hobbylancer, flaunt your collection, auction collectibles and buy more to add to your collection. Interact with other collectors, talk and research memorabilia and purchase collectibles that interest you in exchange for one of your own. Find about the latest auctions in your area, retired collectors and chase down rare vintage memorabilia only at Hobbylancer.