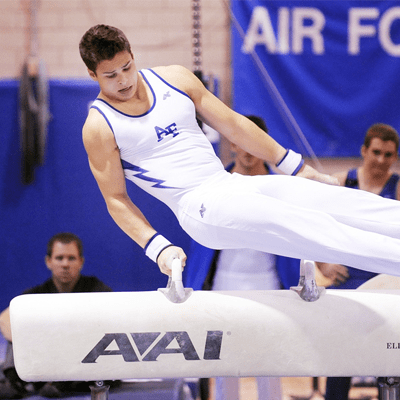 The term 'sport' originated from the old French word desport which signifies leisure. One of the oldest definitions in English can be traced back to the 1300s which defined sports as 'anything humans find amusing or entertaining'. Sports are a great way to stay fit as they not only help to exercise the muscles and brain but also increase the metabolic activity of the body thereby initiating weight loss. Healthy heart activity and stable cholesterol levels with increased physical and mental stamina are some of the wonderful benefits of sports.

Individual sports for the solo sportsperson are numerous and tennis, badminton, archery, athletics, fencing, gymnastics are some really popular sports to name a few.

Badminton was created in British India in the 1800s. Inspired by the traditional British game of battledore and shuttlecock, badminton today has grown into a great past-time and international sport. On the other hand, tennis is a very old sport that originated in France in the 12th century. Tennis requires loads of stamina and extensive training under a professional.

Archery as a sport is the most ancient of them all and was first used by humans for the purpose of hunting. It was later introduced as a sport in various kingdoms worldwide in around 10,000-9000 BC.

Athletics is the collection of sporting events like running, walking, jumping and throwing. These sports are among the oldest and their history can be traced to the Ancient Egyptian tombs in Saqqara, with illustrations of running and high jumping appearing in tombs from as early as 2250 BC. Organised athletics of the first ever Ancient Olympics in the year 776 BC consisted of a single stadium-length running event known as the stadion. With the exception of relay race, athletics is mostly sports that involve solo contestants.

Fencing is a sport that involves two opponents fighting with foils, épées or sabres to score points as per a predefined set of regulations. The sport of modern fencing has its origins in an Italian school of fencing of the Renaissance which was further improvised upon by the French. But its roots can be traced to Spain, where the ancient form of fencing was originally created. The shift towards fencing as a sport happened around the mid-18th century.

Gymnastics involves exercises that develop physical agility and flexibility with the sport extending such exercises to bars, beams, etc. Gymnastics enhances a person's physical ability in addition to enhancing their strength, power, balance, control and elasticity. Gymnastics is believed to have developed from drills used by ancient Greeks that required the practice of skills necessary for mounting and dismounting a horse and other circus performance exercises.

Other forms of individual sports include rowing, table tennis, swimming, squash, speed skating, shooting, skiing, snooker, surfing, skateboarding etc. The list is nearly endless and every sport helps enhance the fitness of an individual in its own unique way.

Physical exercise in the form of sports is healthy for the mind, body and spirit and athletes are often strictly prohibited from indulging in smoking, alcohol and drugs which in turn promotes healthy habits. Studies have shown that individuals involved in sports suffered less from anxiety and stress and are healthier with better self-esteem.

Hobbylancer and You

Here at Hobbylancer we encourage your choices. Choose a sport that you deem best and find personal trainers, training academies and interact with experts to learn more about the sport. Become a trainer, advertise your training centres and reach the right people in need of expert advice. Embrace a healthier lifestyle and discover opportunities for the sportsman in you at Hobbylancer.