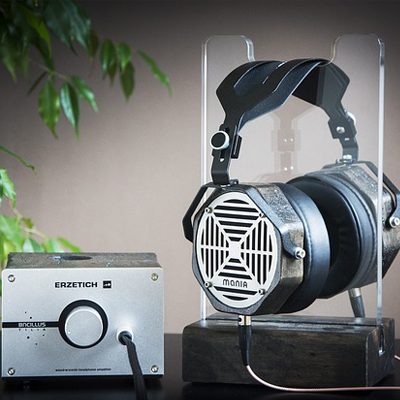 Talking about hobbies it can be said that "For a hobby to be successful, it must be able to accept all or as little of whatever it is that you want to put into it and always be satisfying but never be finished." What gratification does an audiophile seek from his hobby and how does it satisfy his love for sounds? And how does Hobbylancer work towards fulfilling his need for the same? Let's find out.

An audiophile, a term that comes from the Latin word audio which means "I hear" and Greek word philos which means "loving," is a person who is passionate about high-fidelity or Hi-Fi sound reproduction. Audiophile values and ethics may be applied at all phases of music reproduction which consists of the initial audio recording, the production process, and the playback, which is usually in a home setting. Among the truly wonderful things about hi-fi as a hobby is that it really will take as much or as little of an investment as you want to put into it and still be satisfying. The primary goal of audiophiles is to bag the experience of a live musical performance in a room with good acoustics, and reproduce it at home. It is widely conceded that this is very difficult, challenging and that even the best-regarded recording and playback systems rarely, if ever, achieve and enact it.

Audiophiles seek high-quality audio reproduction using high-end audio electronics. Audiophiles are not necessarily music lovers, but a great many of them do enjoy listening to a variety of sounds and genres of music. They are certainly sound lovers who seek the highest quality re-generation of musical sound, as close to the original live performance of the music as possible. They listen to music on CD, MP3, and record, depending on which works best for that particular bit of music or video, and they are in search of sounds that are both crisp and clean through a variety of components that are specially designed for their listening pleasure. The components range from turntable preamplifiers, digital-to-analog converters, high end speakers, sub-woofers and equalization devices, vacuum tube disc players, preamplifiers and amplifiers. Audiophiles are concerned with the entire spectrum of music production--from the actual recording of the music to the in-home systems they use to listen to their music. Audiophiles are literally obsessed with the quality and timbre of sound they hear and they cultivate their hobby at home, on the internet, specialty music shops and other musical avenues.

Learning to become an audiophile consists of dedication to sound. A great place to learn about becoming an audiophile is on the World Wide Web. The beginning element of truly becoming an audiophile is getting a great sound system to listen to your music on. You don't have to have perfect listening skills to become an audiophile because practicing listening to music will help you learn the skills to define sound. There is a plethora of information about sound systems, recordings, artists, live music, audiophile discussion boards and forums on the Internet. The community of audiophiles is very diverse. In the virtual world, there is a limitless amount of information available to those interested in learning about sound and its parts. Audiophiles pride themselves on the quality of sound that they can produce and identify. With so much in sound available, this is a progressive and evolutionary hobby, especially considering the constant breakthroughs in technology. As your skills grow, so will your collection of speakers, sources, and music.

Hobbylancer and You

Meet other audiophiles through Hobylancer, learn about groups in your area or join an online group to discuss types of sounds and ways of listening. If you are new to this hobby, get help setting up your own music components from experienced audiophiles through Hobbylancer.