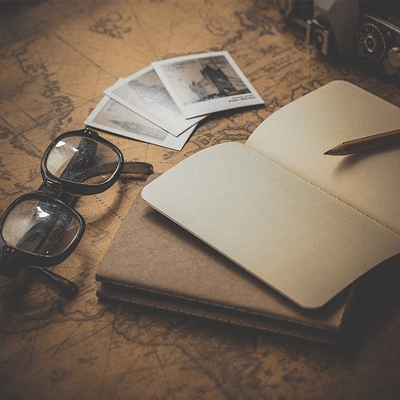 So you want to be a travel blogger. Getting paid to travel, visiting exotic places, meeting new people and exploring new cultures sounds like the ultimate dream, doesn't it? Yes, anyone can start a travel blog but to survive and actually stand out is much more difficult in this increasingly competitive industry.

So where should you begin and what should you do? Starting a blog is pretty easy. If you are serious about travel blogging, buy your own domain on the web and get hosted. Give it a name that is easy to type, catchy and attractive. Avoid using lengthy and complicated names. Numbers and hyphens are a big no and try coming up with names of your own than using traditional words that are already way too overused. However, if you are not serious about blogging, opt for a free domain available on BlogSpot or Wordpress.

After you are done with hosting your blog, focus on what look and theme works best for the blog. Choose themes that do not hamper the reader's ability to read. You can even change themes from time to time to give your blog a fresher look. With social media being increasingly used as a platform to advertise, provide social media sharing buttons on your site. Another important factor to take into account is commenting. Make commenting for the readers easy without subjecting them to the tedious task of authenticating their identity through CAPTCHAs and word verification. If you still wish to provide some level of security, allow for comment moderation which does not publish comments unless approved by you.

Share your posts as much as you can on social media platforms such as Facebook, Twitter, Instagram, Pinterest, Google+ and if possible YouTube. However success won't come knocking to your door in a day. The competition is so tough that you dedicatedly need to keep re-inventing yourself to work out what's best for your blog. You need to learn to draw in traffic, market yourself and implement SEO. Learning Search Engine Optimization is a must if you want your blog posts to be visible to a wider range of audience.

While these are the technicalities associated with blogging in general, the content of the blog should be informative, attractive and original. Accompany the blog post with bright, colourful images from your tour. Write about places you want to visit, you have already visited, about travel blogging in general, the different ways to earn through blogs, the adventures you want to try etc. Most importantly, be committed to posting quality and original content.

Hobbylancer and You

At Hobbylancer, network with travel bloggers from around the world, find tutorials on SEO and learn about the intricacies of travel blogging. Post your queries, organize events on travel and write articles on the same to help amateurs out there who are new to the hobby. Find group tours, companions for travelling and organisations looking for travel bloggers. Network, learn and earn at Hobbylancer.