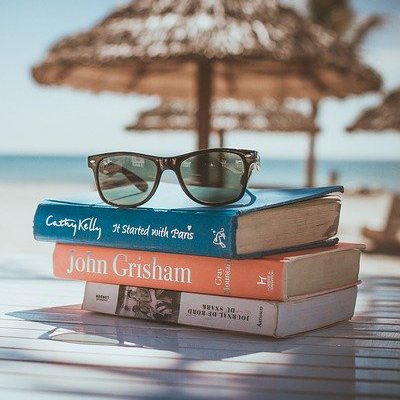 Book collection can be a highly rewarding and satisfying hobby. The history of books started with the invention of writing which is believed to have developed between the seventh and the fourth millennium BC. Earlier writing forms include mnemonics, pictographs or ideograms. It was later that alphabetic writing developed. Books were developed when the need to create lasting records arose. Woods were used as the first medium to record information. Wooden tablets, stone tablets and clay tablets dating back to the early ages have been discovered in various parts of the world. Later papyrus was developed in Ancient Egypt and records of great kings of that age were written on long horizontal manuscripts made of papyrus.

Book collecting involves collecting books besides seeking, locating, cataloguing, storing, maintaining and acquiring originals and copies from various sources that are of interest to the collector. A collector with specific interests may choose to collect books related to a particular genre or field. Individual interests may also involve collecting books of particular authors and illustrators, comic books, graphic novels, first editions, limited editions, miniature books, magazines, paper, parchment, etc.

First editions, as per the collector's definition, are first commercial publications of a book that was made available for sale. Many book collectors also place value on promotional copies, uncorrected proofs and advance reading editions. Comic book collecting, on the other hand, treats comic books and anything related to it as collectibles which may also include first editions.

As is the case with most collectibles, certain words of caution to the beginner can go a long way towards maintaining a satisfactory collection. The value of a book ultimately depends on its physical condition. Books are prone to damage from years of handling and storage, sunlight, moisture, insects and dust. The ultimate value of your collection is largely dependent on the demand of the book, its rarity and condition.

Many book stores online sell out dated and rare collectibles. You can also search for old editions in antique shops or visit auction houses for the same. If you are into antiquarian book collecting (books printed prior to 1900 and can include books from the 15th, 16th, 17th, 18th and 19th centuries), it would involve visiting stores that sell such books or visiting auction houses and other collectors interested in selling in exchange of some genre that interests them. Books of interest to collectors may also include books owned by famous personalities, royalty or nobility.

In recent times, with the advent of technology, virtual book collecting has also become a hugely popular hobby. Such collection involves collecting books in a digital format on a computer or other electronic device. However virtual book collectors should make sure that they do not violate copyright rules while collecting e-books.

Hobbylancer and You

At Hobbylancer, exchange books with other collectors, organise shows and display your collection with pride. Sell or auction your collections, connect with dealers and find auctions in your area. Chase down rare books, interact with other collectors, know more about the hobby and keep adding first editions, limited and special publications and anything that interests you to that ever increasing collection of yours. Discover and grow as a collector with us only at Hobbylancer.