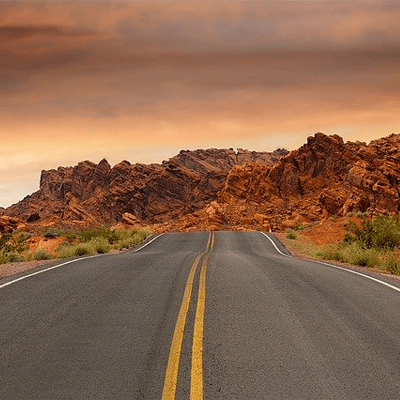 Have you always dreamt of travelling forever? To jump from one city to the next and live your life on the road, discovering and exploring along the way? What would it be like to have the freedom to go wherever you wanted, whenever you wanted? So you quit your job, sell your possessions and set out to conquer the world. You can be free, reckless, crazy- whatever you want to be and you have the world as a giant city waiting to be explored.

Long term travel requires planning, budgeting, preparation and practical packing. How to make money while travelling and what travel insurance to buy? What essentials should you pack and how should you budget? Making money while travelling can pose a huge problem but most long term travellers make money online through blogs, social media consulting, freelance writing, blogger training programs, etc. One of the perks of making money while travelling is you become location independent and can choose to work and try your hands at different job profiles while travelling. Teach English, work in hotels and resorts, act as extras in movies, travel blog, sell goods online, bartend, etc.

While travelling, it is always important to pack just the essentials. But considering long term travel, your list of essentials might actually be longer than anticipated. Most long term travellers suggest packing very few essentials and buying the rest along the way. Work with practical clothes and make sure your passport, visa, debit and credit cards are stashed somewhere safely. You can later sell of the goods you purchase online and make money or keep them as souvenirs.

Learn to budget. It is one of the most important factors while travelling. Keep a track of your expenses or track your expenses using some sort of available expense tracking application. Else you might find yourself without a flight back home. Plan your trip and take your time exploring the city and locale. Remember that's why you began travelling in the first place.

Last but not the least, make sure you have a travel insurance in place. Though long term travel can be a bit exhausting, enthusiasm for the same is what keeps one going. Everything often does not go as planned; you find yourself stuck in bad weather, miss flights, buses and trains, have food issues and sometimes find yourself rushing from one to another. But it is all part of the adventure and long term travelling makes you appreciate a lot of things. It makes you appreciate the comforts of home, the love of your family and the warmth of familiarity.

So what are you waiting for? Pack your bags and set out for that one big adventure that will change your life.

Hobbylancer and You

At Hobbylancer, interact with long term travellers around the world, find jobs online while travelling and sell off souvenirs from different places. Offer advice to amateurs, network with travellers in your current location and exchange and buy stuff you need from them. Break free and live differently with Hobbylancer.