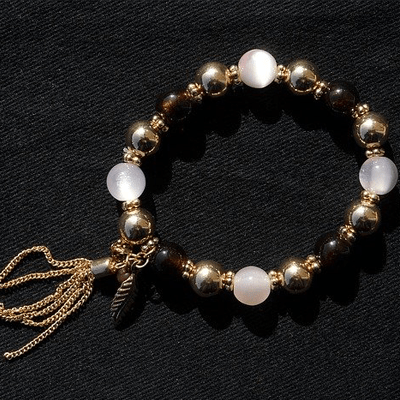 Jewellery or jewelry is a type of decorative item that raise the beauty of a person. We all know that in ancient times, primitive people decorated themselves with flowers, leaves or animal bones. They made jewellery from various elements of nature and wore them around their necks, arms, legs or around their waists. So it is clear that people love to decorate themselves from the very beginning. And its demand increases from time to time.
Different types of jewellery are worn on different parts of the body and they are named according to the body parts such as necklace, bracelet, earrings. There are many other types of Jewellery such as pendants, rings, waist bracelets, bangles, brooches and cufflinks. Brooches and cufflinks are a kind of jewellery wore over clothing. Jewellery is made for almost all body parts, from hairpins to toe rings
For many centuries various metals such as gold, platinum, titanium, silver have been used as a very precious metal to make jewellery. In addition to metals, various precious stones like diamonds, rubies, corals, shells, different colors of beads, glasses, yarns, plastics, woods are also being used to make different types of jewellery. In different cultures, expensive jewelleries are considered as one's property status. People in different places use different types of jewellery.
Making of Jewellery has now become a popular business. In addition to big businessmen, many ordinary people are now making jewellery at home. Working from home, they are earning a handsome amount of money.
Some types of jewellery are mentioned here.
1. Head or hair- Crowns, Tiara, Hairpin, hatpin etc.
2. Ears- Earrings, Ear cuff etc.
3. Nose- Nose pin.
4. Neck- Pendant, Chain, Choker, Necklace, etc.
5. Hands-Ring, Bangle, Bracelet, Armlet etc.
6. Body- Waist chain, Brooch, cufflink etc.
7. Feet- Anklet, Toe ring.
At HobbyLancer, you will come across various jewellery designs that might attract you to get some. If you are a jewellery artist, you can even post your offers on here and get more customers.