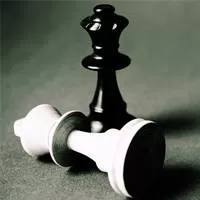 Indoor games are the best time pass when you are stuck at home or maybe you have a group of friends. Playing indoor games enables good relationships. Below are some of the most popular indoor games:
Chess is a great game of strategy and intelligence played by two people. This improves logical thinking and capability and keeps the brain active.
Carrom is a table top game where two or four people may form groups and objective is to pot all the self color into pocket along with the red coin (known as Queen). Carrom game increases focus and team spirit.
Ludo is considered a kids game, it has a lot of fun where you need to reach the destination before others.
Table Tennis is another interesting indoor game also known as ping pong game. It has its own set of rules.
Squash is a game where players hit the ball towards a concrete wall which is mainly for fun and great exercise.
Swimming is also an indoor activity that makes you feel fresh, energetics and fit.
Bowling and Foosball also adds to the list of recently popular indoor games.
At HobbyLancer, we are glad to see you here. Browse through the list of great indoor games and we are sure that you will never be bored at home ever.