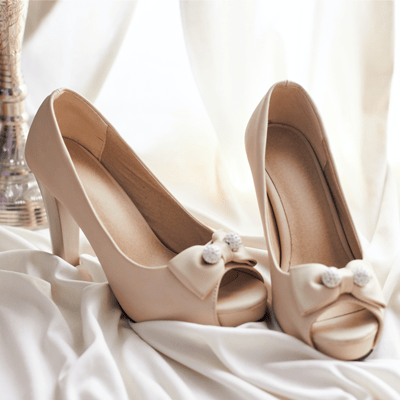 Shoes are considered apparel for feet. It is generally made of leather that covers and protects our feet from being hit by any kind of hard or small particles. It is usually used by everyone, which is a constant companion in our life. The type of shoe has changed over time as the era changes. Different types of shoes have been made according to the needs and trends of the people.
There are many varieties of shoes for men and women. Shoes come in various colors such as black, white, golden, silver, brown, gray, off-white, maroon, wheat and so on. There are different types of shoes depending on the purpose like golf shoes, hiking boot, basketball shoes, soccer shoes, school shoes, office shoes etc. Shoes types vary according to age of a person. There are differences between the shoes of the young and that of the adults.
There are various materials used to make shoes. Some common materials are leather, fabric, synthetics, textiles, rubber, foam. Besides these, shoes are also being made of plastic, jute, wood and different plant materials. Cotton, nylon, wool, polyester are some of the usual textiles used to make shoes. Some of the equipments used to make shoes are hammer, shoemaker knife, shoe last, reinforcement tape, silver erasable pen, long and short nails, non woven chemical sheets, shoemaker pincers and rasp etc.
At present the shoe business has grown a lot as per the demand of the customers. The demand for shoes is huge in the fashion industries. There is no lack of creativity in the present age. People are doing everything using their creativity. So there is exception in case of the shoe-making industry. Nowadays handmade shoes are also available which have become quite attractive.
Type of shoes:
Sandals, Boots, High heels, Canvas, Ballerina shoes, Sneakers, Slippers, Ankle boots, Flip Flops, High-tops, Jelly shoes, Mule shoes, Clogs shoes, Ice-skaters, High-tops, Climbing shoes, Court shoes, Cowboy boots etc.
At HobbyLancer, you will come across many talented makers of shoes. You make learn from them or purchase one of their creations. If you are talented shoe maker, you can even create your portfolio with us.