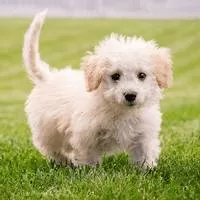 A pet is often know as companion animal. It is an animal kept primarily for a person's company as well as entertainment. They are not meant as a working animal, livestock or a laboratory animal. Popular pets are often have attractive appearances, differentiating characteristics, unique intelligence and loving personalities. However some pets can also be on an altruistic basis (such as a stray animal) which are accepted by the owner regardless of these characteristics.
Two of the most popular pets are dogs and cats. The technical term for a cat lover is an ailurophile. For a dog lover it is a cynophile. Other animals commonly kept as pets can be rabbits, rodents (such as gerbils, hamsters, chinchillas, rats, mice, and guinea pigs), ferrets. Many people love keeping birds as pets, such as parrots, pigeons and fowls. Some people have love for reptile as a pets, such as turtles, alligators, crocodiles, lizards, and snakes. Many people are fond of aquatic pets, such as fish, freshwater and saltwater snails, amphibians like frogs and arthropod pets, such as tarantulas and hermit crabs.
People having Cats and Dogs as pets spend time cuddling, jogging and much more as they become part of their lives. However the aquatic and reptiles pets are kept mainly in some aquarium for forms the main display item.
Small pets may be grouped together as pocket pets, while the equine and bovine group include the largest companion animals.
People most commonly get pets for companionship. However some pets do help to protect a home or property. Pets often increase the beauty or attractiveness of the house. Some scholars, ethicists and animal rights organizations have raised concerns as many pets around the globe are not taken proper care of.
At HobbyLancer, explore the variety of pets that are rejoiced by the people in this world. May be you get a new pet through us. We will help you know best healthy tips for your pets and also connect you with suppliers. Share your love for Pets with us.